Contenido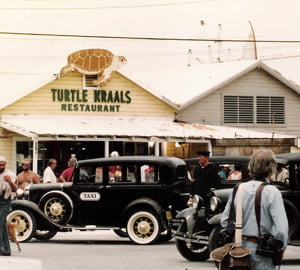 History of Culture & Food
Key West's colorful mix of food and culture is influenced by generations of settlers from the nearby Caribbean islands. Turtle Kraals Bar & Restaurant celebrates this culinary blend of the tropics by delivering authentic Key West dining and cocktails on the waterfront in a unique and historic location.
The Turtles
Turtle Kraals takes its name from the Dutch African word for "corral." It was here that green turtles were historically kept prior to being exported as a delicacy around the world. Thanks to conservation measures in place since the 1970s, the green turtle population has substantially increased. If you look closely, you might spot one in the waters off Key West or Dry Tortugas National Park, originally named "Las Tortugas" (Spanish for "The Turtles") by Ponce de Leon in 1513. Look for their heart-shaped shells, small heads, and single-clawed flippers.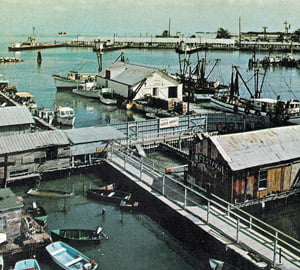 A Historic Destination
Located in Key West Bight Marina, nestled in the city's renovated Historic Seaport district, Turtle Kraals offers a perfect vantage point for appreciating the island's seafaring tradition. As a major destination for locals and tourists who want to preserve the spirit of a working waterfront, the Bight and its Harbor Walk offer a unique blend of old and new Key West. From its access to sunset sails on historic schooners to diving, fishing, parasailing, and reef expeditions, Turtle Kraal's setting embodies the unique character of its island community. Once the center of the shrimping, turtling and sponging industries, the active marina still plays an integral role in the economy and local color of Key West.